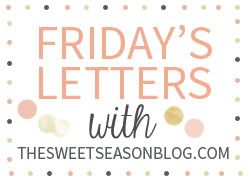 Dear Self

, You don't have a Windows 8 program on your body so you cannot do everything at once! Oh, it's been a tiring week and I want to have my much-needed pampering time soon. How about some spa Dinah?

Dear Nuffnang, Nokia and Abenson

, Thank you for sponsoring last night's movie screening of Oz. It was fun. The movie was great. There was a free popcorn and drinks. Plus a gift pack to take home. Looking forward for more free movies.

Dear Daughter

, Tomorrow is the day. It's your senior's night. I am so excited to see you in your prettiest. I hope you'll have a blast and enjoy the night. I love you. Dear Work, A little break please. It's Saturday tomorrow but I still have a pile of work to finish before the week ends. (sigh...)

Dear Samsung Galaxy Tab2 10.1

, Soon...very soon.