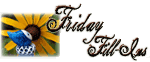 Ahhhh boss, you are impossible and you are making me think of changing my career.
Everybody's preparing gifts for somebody except me!
Creating a list of people to give gifts to then staring at it for hours because you don't have enough money to go with it.
Good thing Christmas vacation is coming and I will have a week of relaxation.
Kick start the year 2013 with a positive 'me'.
It isn't the end of the world yet.
And as for the weekend, tonight I'm looking forward to do some light shopping with Paul, tomorrow my plans include some zumba dancing with Leslie and Sunday, I want to go to church with my family!