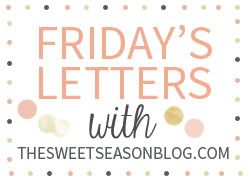 Dear Work, This is too much, I can't catch up. I know you are a blessing in disguise but today I am not liking you. You are overflowing. Literally! I have so many dues. I can't find time to finish everything on time. Arghhh!!!

Dear Runner, Runner movie

, I would enjoy you more if you were a marathon movie. I don't like gambling. But I do enjoy ogling Timberlake and Affleck though. Plus the sponsor for the movie gave away loot bags and free food.

Dear Husband

, You are the sweetest. Thanks for everything.

Dear Weather

, I hate you.

Dear Cebu Pacific Seat Sales

, Enough already. My bestfriend Dinah is too weak to resist the opportunity to book flights for our group. And we are all too powerless to say no. Who would pass an opportunity to travel with friends and collect more happy memories. Money matters? Please! Duh!

Dear Someone

, Thank you for being 'not' my friend.

Dear Me

, Take a breather.