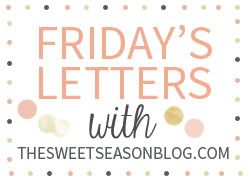 Dear Blog

, I miss you! I haven't been writing for weeks now. Again, me with my work excuses. But I promise to be back starting next week. I just had to post something today to let you know that I'm still alive. Barely actually, since I am feeling sick today. I might skip work tomorrow so I can be up and about by Monday. It's Saturday, it's allowable. My work is really kicking my butt. Going back to the writing part, by next week I'll start blogging about my recent adventures at Davao, our weekend spa bonding at Wensha and other not-too-exciting events in my life. Soon you'll be hearing (reading) again from me.

Dear Vincent, Eric and Lally

, You're driving me crazy! You know how addicted I am with television series and how I dislike watching GMA-7 shows. Alas! Here I am watching episodes per episode of GMA-7' new teleserye My Husband's Lover. A story about a confused gay guy (Vincent) whose in love with his boy bestfriend (Eric) but become married instead to Lally so that he won't ruin his family's reputation, his dad being a military general. But Eric and Vincent become reunited and their relationship continues. Hence the conflict begin. I love how the show bring every audience to the edge of their seats. I am very much looking forward to what happens next. By the way, since I abhor watching channel 7 (GMA) I am watching My Husband's Lover on the internet. So I guess, no harm done on my pride. Dear Body Weight, What's up? You I guess coz you're still going up! The running and the zumba is not working for me. Maybe because I cannot stop eating. Again with the eating part. As my friend Dinah told me we are exercising because we love to eat. I guess it's a loose end. I won't be hoping for a bikini-ready body anymore just a healthy one. So, more zumba classes and fun runs? Bring it on!

Dear Money

, nevermind!